Richard Gingras from Google in a talk he just gave at Google I/O named Search and the mobile content ecosystem said that Google is testing a real-time indexing API. The purpose is to give trusted publishers a way to send Google their content immediately, without Google having any delay in discovering that content.
Google can then surface that content to searchers immediately, in real-time, without any delay.
Here is a photo of Richard Gingras announcing it: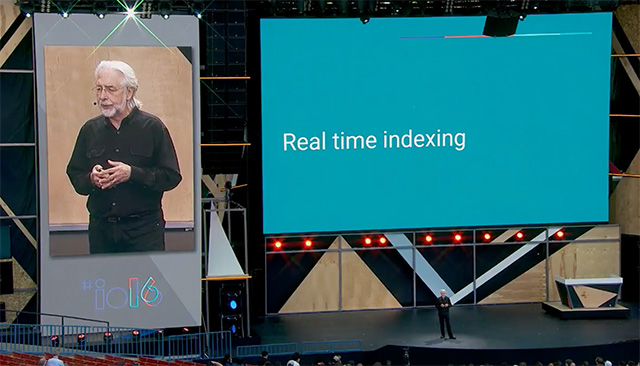 Google plans on releasing a beta more widely in the upcoming months but until then, we won't hear much about this new API. Google does have a live carousel, which shows live real-time coverage but this seems different.
Here is a photo of what real-time results look like with the API: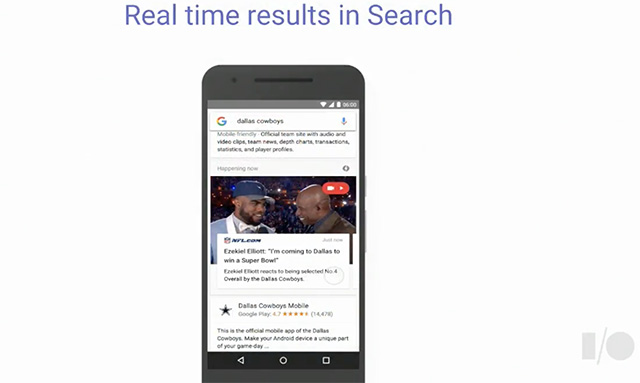 The post Google beta testing a real-time indexing API appeared first on Search Engine Land.

Source: SE Land

Is your business info right? Missing?
Check all the major search engines with this simple, free scan.