First it was removing the right-side-of-the-page ads, and now it's replacing 1 of 3 organic spots with an ad. Local SEO on Google is losing 33% of its space! It's not about getting into the Top 3 – it's now the Top 2!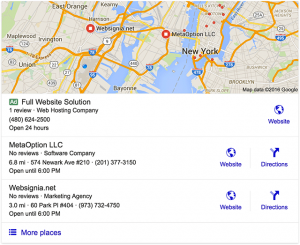 Thanks to SEO Roundtable for the heads up article
So what can local businesses do?
Well – what is lost to SEO is gained by paid ads. How much is  that lone, top spot going to be worth? In many cases, an awful lot. But in many cases, you can get it for a lot less, if you know how to do it.
SEM is a true science.
Is your business listed in all the right places? Do you know what your customers are saying about you in comments, and reviews?
Check it all in one place, for free. Click here.

Is your business info right? Missing?
Check all the major search engines with this simple, free scan.