Can I trust you?
It's the question your customers want an answer to. It's also why customers turn to online reviews from a trustworthy, unbiased third-party source.
Fake reviews are the problem.
Customers can't always trust marketers to deliver on their promises. Research shows entrepreneurs, marketers and sales people are viewed as the least trustworthy. It's the reason why we have online reviews in the first place.
Customers trust customers.
Reviews from customers who can give a first hand, unbiased account of the products and services they're interested in.
They thought they could trust these reviews.
But fake reviews are damaging review platforms like Yelp, TripAdvisor, Amazon, etc. Most sellers know the value of a five star review. Businesses know reviews are kingmakers after all. They attract customers in droves, boost conversion rates and increase revenue.
Which is why reviews are so appealing to sellers.
Dishonest sellers use fake reviews to steal from you
They're not like you.
They aren't interested in doing the hard work it takes to get a legitimate review. Why go above and beyond for a customer, providing them with an exceptional product or service? They just need to launch a negative review campaign attacking your business, product or service. They create an avalanche of misleading reviews about how terrible you are.
Lying is easier and it's more effective.
At least, that's the rationale. These dishonest sellers feel it's easier to take the easy way out. They post a yucky ad on CraigsList requesting an online review, in exchange for a few dollars.
Sometimes they're a bit more involved offering a little more money.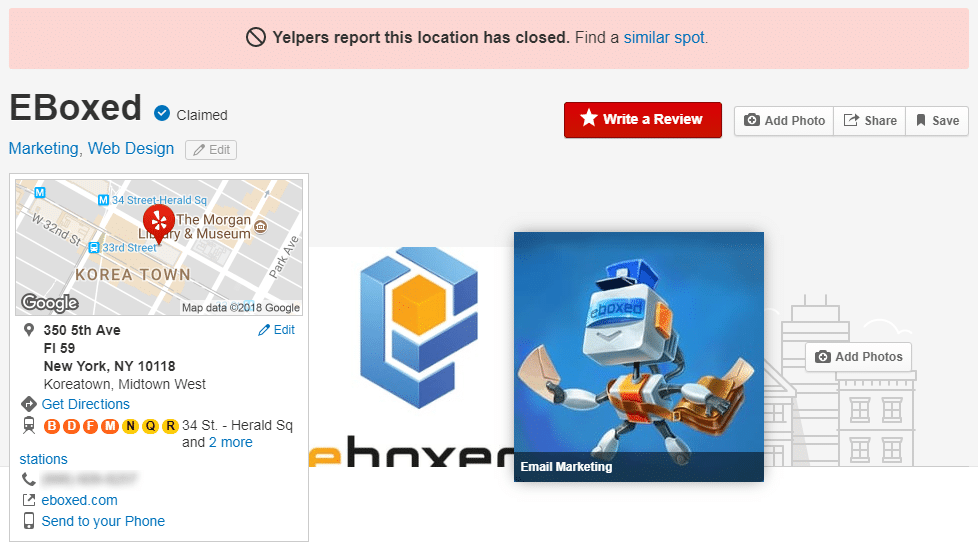 That's the problem with fake reviews. They're not valuable as one-offs. If agencies are looking to lie to their client's customers, they'll need a large amount of fake reviews.
Which only makes things worse.
The more fake reviews you have in your review portfolio, the greater your odds of getting caught. The value dishonest sellers receive from fake reviews is self-defeating. It becomes the proverbial noose around their organization's neck. Eventually they'll be caught.
Here's the bigger problem with these fake reviews.
They affect everyone.
Fake reviews, like fake news, decrease collective customer trust over time. As competition increases, the demand for results grows. These demands incentivize dishonest and sketchy reviews.
Google, Amazon and Facebook are struggling to keep up.
Google Maps is flooded with fake reviews and non-existent listings from fraudulent sellers claiming homeowner addresses. Amazon sued 1,114 fake reviewers on Fiverr.com, relying on lawsuits and the court system in hopes of reducing the deluge of fake reviews from third party sellers.
They're catching up but it's slow going.
As a result, these "growth-hacking" scams have resulted in consumers scheduling appointments with non-existent companies. Customers have unknowingly purchased products and services from dishonest sellers who haven't earnedtheir business.
All this means customers are less likely to trust brands.
Got Fake Reviews?
Protect your business from a competitor's fake negative review campaign attack. When you have a positive review portfolio, your business is better equipped to fend off fake reviews. Get authentic positive reviews from your happy customers.
Will customers trust an authentic review?
Sure…
If they can tell the difference between genuine and fake reviews. Which is exactly the problem with fake reviews. It's getting harder and harder to tell them apart.
Customers aren't sure.
Which leaves you with only one option. You'll need to be more trustworthy than you already are.
It isn't fair, I know.
You're probably already doing the right things. You're treating your customers well, you under promise and over deliver. You give customers your very best. Now you're expected to do more, because dishonest sellers are too crooked to do things right?
Pretty much.
The dishonesty of competitors around you corrupts your environment. Their bad behavior, like fake news, seeds the marketplace with distrust. Day by day, customers, employees and suppliers in the industry learn to trust a little less.
You're the vaccine.
The antidote to the scheming, dishonesty and distrust in your environment. It sounds nice but what does that mean exactly? Create the right ingredients for trust to flourish and your company can withstand the second-hand fallout that comes from dishonesty.
Be the example.

Is your business info right? Missing?
Check all the major search engines with this simple, free scan.