Do You Know?
Have You Checked?
Far too often our clients are absolutely shocked by what they see. Listings? Reputation? It may surprise you too.
Check! Great things, or terribly negative things may be waiting for you.
Type in your business name and zip/postal code and check right now – you need to know!
Solutions for
Local Business
Our local business listing management solution provides a one-stop dashboard for small and medium sized businesses to control their online presence.
We focus on increasing the local visibility your physical and online locations through digital marketing, social media and delivering inbound clientele.
Measurable
Results
With your baseline report, you will see the progress made any time you want to. Our team gives you Professionals in Local Listing, SEO, Social Media and Advertising.
With FixMyInfo, you have a team of experienced Professionals working for you, driven by results but without the usual cost, management or risk.


Check My Business Visibility for FREE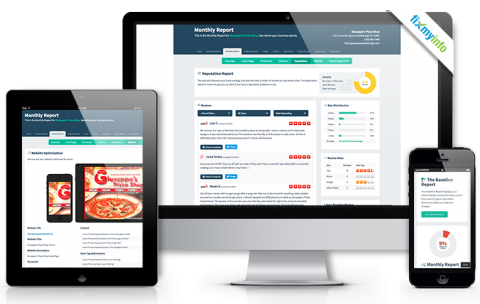 It's Easy To Check
It takes just a minute to see where your business is listed, what mistakes there may be and to even see your business reputation scores too. Learn more.
Real Customer; Real Results
What better way is there than to show you how existing customers have benefited from our solutions?
See for yourself.